Attention agents!




You are

scanned

at this very moment

in

privacy

!


You

are

in

personal

liability for

any action

.


You can

no longer

act

under the cover

of

"I'm just doing my job.."




 

Quite simply, as far as "hyperspace" is concerned, no one can hide!
This page is underscored by a perpetual special coding that basically "scans" every person reading this and evaluates their intentions – automatically!
You, the reader who has the intention of possibly joining this Club (but have somehow been blocked), are still protected for 50 hours (one time only) – but we need your personalized QR-Code* asap. 
This means that even if you are already the victim of torture or psychotronic pressure by psychopatics/predators and are prevented from getting in touch with us from home (eg you can not send emails ...), the above "mirror effect" applies over this time! You will now gain time and can use an internet cafe to join the club. Send us your personalized QR-Code to apply for Membership.
 *explanation: a QR-Code is used as an "address" to you  (more about this: next pages)
Similarly – the flip side is also true - people who read this with unethical intentions  are also subject to a constant "scanning" - their actions are observed and met accordingly. They are targeted immediatly and the protection works right up to their 'bosses' at the top of any hierachy. (This includes non-human "group entities" as well). 
Leave this page as fast as you can!

To repeat:    - in " hyperspace " there are no secrets.



This is both good and a little scary - isn't it? Please note that on a more technically oriented plain, it is already practiced constantly - in a very negative way too – and yes, you may have already personally experienced this!

 
We can only act as "kung fu" moderators. We also add some love knowing it will grow. There are no attacks on our part - that would not do at all. In fact that would be contrary to the logic of our entire approach of pure defense.



If you are not visiting this sites as a human being but acting as an agent of any corporated interests:
LEAVE THE PAGE NOW !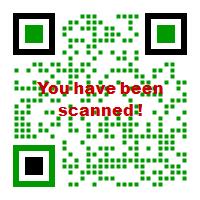 P

eople in privacy who need

protection and assistance

are invited

to press the

Next

button

: